Welcome to the Web site of
Attorney
Peggy S. Hedrick

Post Office Box 11027
Springfield Missouri USA 65808-1027
E-mail address: Law@peggyhedrick.com

I am "admitted" (permitted to practice law) to all Missouri Courts; the United States District Court, Western District of Missouri;
Court of Appeals for the 8th Circuit and the Supreme Court of the United States
What information are you looking for?
Try the links, above, for information on those subjects. Need to know more? Click here.

PROVIDING THIS GENERAL INFORMATION TO THE PUBLIC DOES NOT MEAN THAT I AM YOUR LAWYER -- OR THAT I WILL AGREE TO BECOME YOUR LAWYER.

Lawyers know how difficult it is to find a lawyer when one has legal problems, and one does not know any lawyers personally. These pages are designed to help people analyze their own problems, and make informed and satisfactory decisions in deciding when a lawyer is necessary, and choosing the appropriate lawyer for his or her own needs.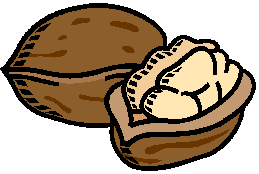 The mighty oak was once a nut that held its ground!
try the links for my philosophy

I have a "general" law practice, which has included civil and criminal litigation (jury trials and "trials to the court"), and appellate work (appeals). My clients are large and small businesses, and men and women having personal, real estate, domestic and probate problems.

Major cases include issues involving child support, paternity, civil rights, copyright law, and international law. I prefer to address the total legal situation of my clients, and enjoy addressing "unique" legal questions. The cases I accept depends on the situation and my case load at the time that I am asked to take on something new.

Lawyers must be "admitted" to the "bar" of each state and each federal Court in which they plan to practice. I am admitted to the bars of the Supreme Court of the State of Missouri, the United States District Court for the Western District of Missouri, the 8th Circuit Court of Appeals, and the Supreme Court of the United States.

I do not charge for inquiries (brief e-mails or telephone calls inquiring whether I will make an appointment or not, regarding your legal problem) but I encourage you to examine these pages before you contact me. If your problem does not involve events that happened in the State of Missouri, my advice will undoubtedly be to call a lawyer in the state where you live, or where your problem is.

Lawyers cannot give advice on specific legal problems without examining documents, and asking questions from the prospective client, usually at a conference.

E-mails are more efficient "first contacts" than telephone calls. Telephone calls often come at inconvenient times -- while e-mails can be reviewed in a quiet moment, when the lawyer has some flexible time.

I do charge for all office conferences.
Lawyers have a duty to clients to work "zealously" to accomplish the clients' goals, within the constraints of the law. If a client's interests conflict with the lawyer's duty to the legal system, the lawyer cannot continue as attorney for that client.
Lawyers disagree on the exact interpretation of the duties they have to the client, and the "system of justice." However, it is clear that a lawyer must keep a client's secrets, and act "zealously" for a client. If a lawyer fails to keep a client's secrets, and neglects to act "zealously" as defined by the Supreme Court, the lawyer can be disbarred (lose the right to practice law).
I encourage clients to ask questions and discuss their fears. There are no "dumb" questions.

I expect clients to be truthful and courteous to me and to my staff, and keep me up to date on their cases, while being thoughtful of my time constraints. I want my clients to ask questions as they come up, pay her according to the terms of their contracts--and trust me to do my best.

Guarantees?
There cannot be ANY GUARANTEES that clients will accomplish their goals when other parties and litigation is involved!! Even if a case appears to be "a very good one"!! Don't misinterpret words of encouragement for a "guaranty." I can guarantee that I will do my best for you, answer your telephone calls, and tell you the truth, good or bad, about what is going on in your case.

Need to know more?

You are encouraged to examine other pages on my web site for information on specific kinds of problems. All of the pages dealing with legal aspects of the law are only general information, and should not be relied on for solving specific legal problems:

Other Lawyers:

For information about Immigration, try the link to the Immigration Lawyers on the Web.
Return to Top
On your way to my office for an appointment? Click here for a

map

. Follow up with a phone call if you need further instructions.
Links to Courts, and Other Legal Information

ALL of the Missouri Courts


Find the Court where YOUR case is pending, and check the status of your case, or other cases!

Greene County Circuit Court
If your case is pending in Greene County, go here to check the status of your case, (or other cases related to your case!).

Federal Bureau of Investigation
The FBI site has many resources. For instance, click "What we investigate" to the left of the home page screen, then follow instructions to the right of the next screen for information on many areas, including cyber, crimes against children, white collar crimes, etc.

Child Support Enforcement


This Missouri office helps with many aspects of problems with child support-- and you may not need to hire a lawyer

Didn't keep track of MONEY?
This link is to the Missouri State Treasurer's searchable database for unclaimed property.

AUTO PROBLEM??

Lemon Laws apply only to vehicles purchased new. Below are links to the Kansas and Missouri Attorney General offices' information on Lemon Laws.
If, after reviewing these pages, you choose to contact me, please keep your message brief. You must IDENTIFY YOURSELF. Include your City, State and Country in your email and include information in the subject line identifying the nature of your request. I do not respond to ANY messages which do not follow these guidelines, or are sent anonymously. I do not open messages which contain attachments.

A RESPONSE TO ANY MESSAGE DOES NOT MEAN THAT I AM YOUR LAWYER, OR THAT I WILL AGREE TO REPRESENT YOU IN ANY LEGAL MATTER. IT IS EVEN POSSIBLE THAT I REPRESENT SOMEONE WITH INTERESTS ADVERSE TO YOU, AND YOU SHOULD NOT DIVULGE INFORMATION TO ME THAT MIGHT HURT YOUR CASE.
All pages on this web site are for general informational purposes only. Legal concepts are based upon Missouri law, and general practice in local state and federal courts. Before applying any general legal concepts to specific facts, an attorney would have to be fully informed of the specific circumstances and goals of the individuals involved, which would include examination of relevant documents and conferring with the parties.
All text, files, elements and design on all pages at this site
Copyright © 2021 Peggy S. Hedrick
It is difficult to impossible to guarantee that copyrights related to web pages can be protected in this new technological age. If you are visiting my site and find my work to be creative, please tell me so, and give me credit if you choose to use my work in other contexts.