PROBLEMS WITH DEBT COLLECTORS?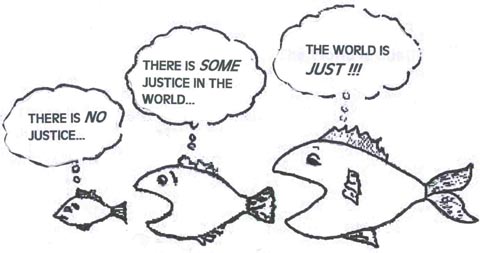 Some Solutions:
| | |
| --- | --- |
| | Don't talk to, or call creditors on the telephone, write to them with your complaint -- and keep a copy. Be sure it has the date it was written on it, and also the address it was sent to. |
| | If someone calls you about the debt, confirm the call content (what they said and you said) with them in writing, by writing to them, and reciting what they said to you, and what you said to them. |
| | Keep a copy of anything you write or receive. |
| | Don't admit anything, or sign anything, unless you have seen a lawyer, or are VERY comfortable with the results. But do try to work out a compromise. |
IF YOUR MAIN PROBLEM IS DEBT COLLECTORS CALLING ON THE PHONE, WRITING THREATENING LETTERS, AND/OR CALLING YOUR EMPLOYER, FAMILY OR OTHERS, TRY WRITING A LETTER TO THEM SIMILAR TO THE FOLLOWING LETTER.

The debt collector is not the same person as your creditor. "Creditors" are the people you actually owe money to. "Debt Collectors" are people or businesses your creditors may have hired to collect the debt. "Creditors" have more protection under the law. But "debt collectors" have serious penalties under the law if they do not follow the law exactly in attempting to collect a debt.

One option would be to write a letter to your creditors/debt collectors similar to that outlined below. It is important that the letter contains a date, that it is signed by you, and that you make a photographic copy (Xerox) of it for your records, after it is signed and before it is mailed.
Your name and
Your address including zip code
Your phone Number
Date letter is written
Company [debt collector name]
Complete address
City, State Zip Code
Re: (name on account and your account #)
Dear [person who called you]:
You have called me on the telephone [list EVERY date and time of day you have been called, for example, January 13, 2006, at 9:30 p.m. and again January 14, at 8:00 a.m ...] concerning a debt in a certain amount which you say that I owe to [here list the people or business you are supposed to owe money to, like Sears, or Famous Barr, for example].
It is my understanding that the law does not permit you to contact anyone about this debt except me, and my husband/wife]. You are also not supposed to call me at inconvenient times, or to threaten to call my employer, neighbors, or anyone else. You are not supposed to harass me about this debt, or to threaten to harass me or contact my friends, neighbors or employer. Please send me written verification of your right to collect this debt, and the exact amounts you claim that I owe.
Cordially,
(sign your name above your printed name)
[Your printed name]
If you send the letter by registered, or certified, mail, you will be able to prove that the creditor received it on a certain date, which may help you if a law suit develops. No one can garnishee your wages, or attach your property without filing and WINNING -- a law suit FIRST!
IF YOU DON'T BELIEVE THAT YOU OWE THE DEBT AT ALL:

... the most accurate instructions on what to do are contained on the credit report that you need to first obtain from one or all three agencies in order to commence the dispute procedure. Once you get the report, reference the disputed item correctly and follow the instructions contained in the relevant portion of the credit report.

FOLLOWING ARE LINKS TO THE PLACES TO OBTAIN YOUR THREE FREE REPORTS:

This site offers a free credit report:

If you, or your attorney send dispute letters to all three credit bureaus, with documentation or without, the credit bureaus must investigate and change the information that they have sent to you. Send all requests certified mail, return receipt requested, as they only have 30 days to respond (plus mail time of 5 days, I believe). Sometimes they will still come back that the information is verified, in which case you, or your attorney, have to argue some more.

Thank you for visiting my web site. This page was last updated on 2/6/2009.

If, after reviewing these pages, you choose to contact me, please keep your message brief. You must IDENTIFY YOURSELF. Include your City, State and Country in your email and include information in the subject line identifying the nature of your request. I do not respond to ANY messages which do not follow these guidelines, or are sent anonymously. I do not open messages which contain attachments.

A RESPONSE TO ANY MESSAGE DOES NOT MEAN THAT I AM YOUR LAWYER, OR THAT I WILL AGREE TO REPRESENT YOU IN ANY LEGAL MATTER. IT IS EVEN POSSIBLE THAT I REPRESENT SOMEONE WITH INTERESTS ADVERSE TO YOU, AND YOU SHOULD NOT DIVULGE INFORMATION TO ME THAT MIGHT HURT YOUR CASE.
All pages on this web site are for general informational purposes only. Legal concepts are based upon Missouri law, and general practice in local state and federal courts. Before applying any general legal concepts to specific facts, an attorney would have to be fully informed of the specific circumstances and goals of the individuals involved, which would include examination of relevant documents and conferring with the parties.
All text, files, elements and design on all pages at this site
Copyright © 2012 Peggy S. Hedrick
It is difficult to impossible to guarantee that copyrights related to web pages can be protected in this new technological age. If you are visiting my site and find my work to be creative, please tell me so, and give me credit if you choose to use my work in other contexts.